Our Products
Our temporary tattoo products are of the world's highest quality and adopted by many movie productions and the TV studios across the world.
We are the pioneers of temporary tattoos, creating stylish, ultra-thin, flexible and comfortable products. The tattoos we sell are all made of FDA-certified ingredients.
Check out some of our variety below.
Dr. Decal Tattoos – Standard, but of the world's best quality. Our tattoos are of such high quality that they are used by movie stars to imitate real tattoos.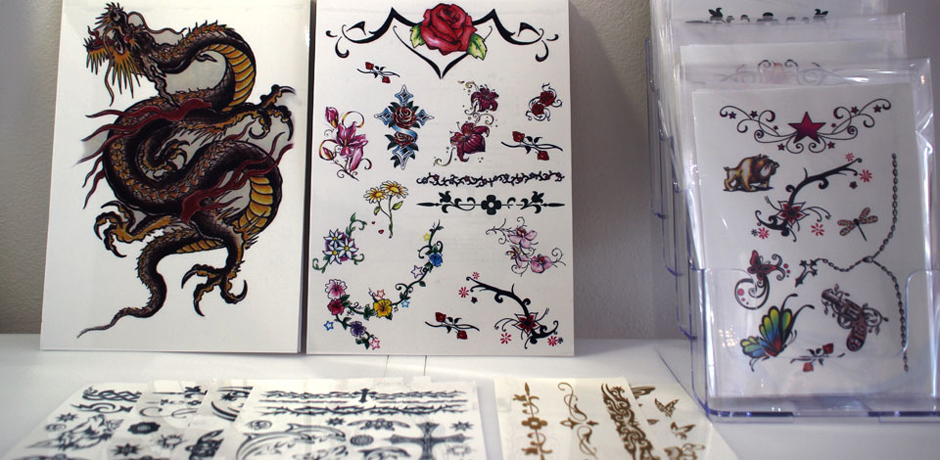 Gold Tattoos – a newly developed, highly fashionable product, screen printed
Magic Tattoos – a 'real looking' temporary tattoo, stock available !

Screen printed Tattoos – the most economical way to produce temporary tattoos in mass quantities